Reopening Announcement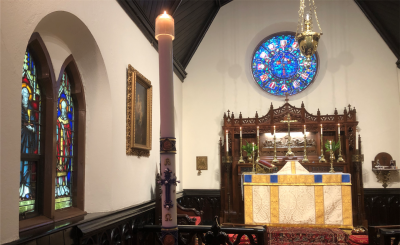 We Are Regathering!
Sunday, June 21, 2020
Holy Eucharist:
8:00 AM | 10:00 AM | 5:30 PM
The parish of Christ Church Woodbury looks forward to opening her doors to public worship on the Third Sunday after Pentecost, June 21st, under the guidelines within this communication.
All State of New Jersey and Diocesan directives will be recognized and are being followed without exception.
Christ Church understands that this is not a "hard" or "abrupt" return as so many factors in interest of public health remain and safe practices must be maintained. Although Christ Church is a beautiful space in which to worship, we have unique building considerations that must be factored into any clearly stated guidelines.
Each individual must and should make decisions of participation
based on their own comfort level while taking into account particular personal or family situations.
Guidelines are also available below:
A color brochure detailing the manner in which State and Diocesan guidelines will be followed has been prepared by Vestry. This brochure is being sent to the homes of our parishioners via Bulk Mail this week. Thank you for your patience. We look forward to entering safely into the sacramental life of the Church with you once again.