The Nativity of St. John the Baptist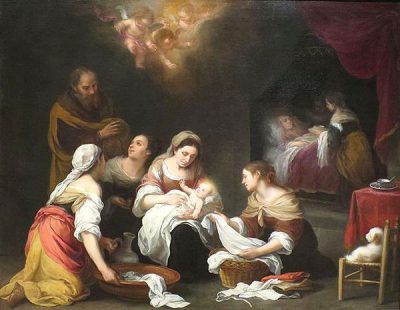 The Nativity of St. John the Baptist
Wednesday, June 24th
Morning Prayer – 7:30 AM
Holy Eucharist – 10:00 AM
Evening Prayer – 5:00 PM
Clink the Image above to link to a Youtube video of countertenor Daniel Elgersma and the Kampen Boys Choir (Netherlands)
singing the anthem This is the Record of John by Orlando Gibbons.
"This is the Record of John" is a verse anthem written by the English composer Orlando Gibbons (1583–1625). It is based on a text from the Gospel of John in the Geneva Bible and is a characteristic Anglican – style composition of its time. "John" (whose record is being told) refers to John the Baptist. The piece is divided into three sections, each beginning with a verse for solo contratenor (more like a modern tenor, but often now sung by a countertenor) followed by a full section (consort of voices), echoing words of the verse. The singers are usually accompanied by organ: a viol consort is another possibility, although it is debatable how frequently viols would have been used in Jacobean services.
Verses
1. This is the record of John,
when the Jews sent priests and Levites from Jerusalem to ask him,
Who art thou?
And he confessed and denied not, and said plainly,
I am not the Christ.
Chorus
2. And they asked him, What art thou then? Art thou Elias?
And he said, I am not.
Art thou the prophet?
And he answered, No.
Chorus
3. Then said they unto him,
What art thou? that we may give an answer unto them that sent us.
What sayest thou of thyself?
And he said, I am the voice of him that crieth in the wilderness,
Make straight the way of the Lord.
Chorus
John 1:19-23
(From Wikipedia)
Please join us within the church as you are able
Fr. Brian K. Burgess