Come Worship With Us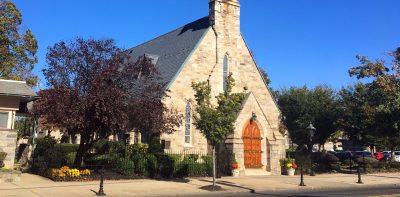 Regular Weekly Service Schedule
Christ Church Woodbury
Your Presence Completes Us!
The Church teaches that Holy Baptism and the Sacrament of the Altar are necessary to our salvation unto life eternal. The Holy Eucharist is the only means by which the sacrifice of Christ is made present, and in which he unites us to his one offering of himself. The sacramental life of the Church is the articulation of our Christian hope. It is how we live with confidence in newness and fullness of life, and await the coming of Christ in glory, and the completion of God's purpose for the world. Christ Church Woodbury considers making our Holy Communion to be essential to the life of a Christian, both for the welfare of the living and the repose of the departed. Sacraments sustain our present hope and anticipate its future fulfillment (The Catechism of the Church).
Please join us as often as you are able.
All social distancing measures and safe building practices as required by the State of New Jersey and our Diocesan are in place and being observed. Please click HERE for a summary of those reentering requirements.
Prayer Book Feast Days are observed on the day of their occurrence or otherwise as announced.
The Parish Office continues to maintain regular business hours and remains your first point of contact for scheduling a service of Communion from the Reserved Sacrament within your home [856-845-0190].
Sunday:
Holy Eucharist – 8:00 AM
Holy Eucharist – 10:00 AM
Holy Eucharist – 5:30 PM
Monday:
Morning Prayer – 7:30 AM
Evening Prayer – 5:00 PM
Tuesday:
Morning Prayer – 7:30 AM
Evening Prayer – 5:00 PM
Wednesday:
Morning Prayer – 7:30 AM
Holy Eucharist with administration of Holy Unction – 10:00 AM
Evening Prayer – 5:00 PM
Thursday:
Morning Prayer – 7:30 AM
Evening Prayer – 5:00 PM
Holy Eucharist – 6:00 PM
Friday:
Morning Prayer – 7:30 AM
Evening Prayer – 5:00 PM
Saturday:
Morning Prayer – 9:00 AM
Evening Prayer – 5:00 PM