Christ Church Election Booklet and Annual Report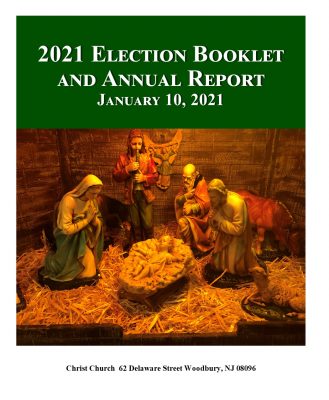 This booklet contains reports from parish leadership as well as financial, attendance, election results, and membership reports for the year of 2020. This report is presented at the Annual Parish Meeting each year, which in 2021 is held on Sunday, January 10th at Noon in the Upper Assembly Room of our Parish Hall, 62 Delaware Street, Woodbury, NJ.
Please note that Covid-19 restrictions limit in-person attendance to 30 persons.