Music Program
˝The aim and final end of all music should be none other than the glory of God and the refreshment of the soul.˝
– J.S. Bach (1685-1750)
---
The choral program at Christ Church is a celebrated expression of prayer and thanksgiving within our parish. The adult choir provides magnificent music for the 10 a.m. Eucharist and during special church events throughout the year. Students in grade four and above may become a chorister in the youth choir, which sings for special festivals and feasts during the year. Choristers also study elements of music theory, singing posture, tone production, and proper participation in liturgical worship.
---
˝He who sings prays twice˝
– Saint Augustine of Hippo (354-430 AD)
---
Mr. John Burrows, Interim Organist/Choirmaster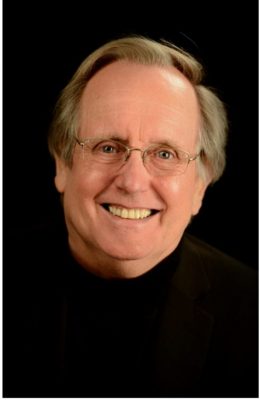 A native of England who has lived in America for nearly 40 years, John Burrows is acclaimed on both sides of the Atlantic. He has appeared as guest conductor with the National Symphony Orchestra at the Kennedy Center in Washington, and with opera companies across the U.S., including Fort Worth Opera, Opera Theatre of San Antonio, OperaDelaware, the American Music Theatre Festival, and Cleveland Lyric Opera.
For twelve seasons, Mr. Burrows prepared productions for English National Opera, and was the prompter for the legendary Ring Cycle under Sir Reginald Goodall. In the 1970s, he was the musical director of A Chorus Line in London's West End, conducting over 250 performances; and was the original musical director of two long-running revues at London's Mermaid Theatre, Cowardy Custard and Cole. After moving to the U.S., he was artistic director of the Lyric Opera of Dallas from 1983-92.
Mr. Burrows headed the opera departments at Southern Methodist and Temple universities, and played important roles in the education programs of Welsh National Opera, the London Opera Centre, the Academy of Vocal Arts, the University of the Arts, the American Institute of Musical Studies (Graz), and Centre Lyrique (Aix-en-Provence).
Mr. Burrows holds a diploma in organ performance from the Royal Manchester (now Royal Northern) School of Music and a bachelor's degree from the University of Manchester; and is an Associate of the Royal College of Organists. He was the organ scholar at St. Edmund's Hall, Oxford. Though his career led him into opera and musical theatre, Mr. Burrows has maintained his enthusiasm for sacred music. He previously served as assistant organist (2009–15) and interim organist/choirmaster (2015) at Christ Church in Woodbury, N.J.
---
Mrs. Erika Holland, Interim Chorister Director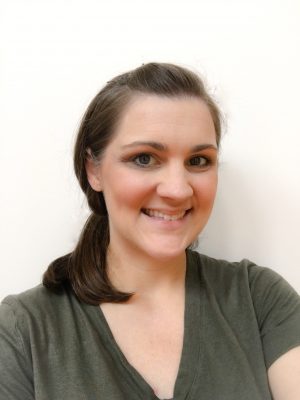 Ms. Holland joined Christ Church as the soprano choral scholar in the fall of 2017, and is now honored to also be working with the choristers as Interim Chorister Director. Prior to joining Christ Church, she served as a soprano section leader for 4 years at Trinity Episcopal Church in Columbus, GA, and as a soprano section leader at Grace Church in Newark, NJ for 5 years. She has sung with the Atlanta Symphony Orchestra Chorus, Westminster Choir, Westminster Symphonic Choir, and as a core singer with the Mendelssohn Club. In addition to her accomplishments as a singer, Ms. Holland has over 10 years of experience teaching children from infant through high school ages, including group music classes and private voice and piano lessons. She received her Bachelor of Music in Voice Performance from Columbus State University and a Master of Music in Voice Performance and Pedagogy from Westminster Choir College. Ms. Holland is currently a stay-at-home mom of her two children, and teaches private voice and piano lessons.
---