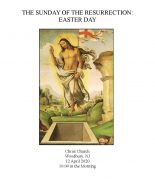 Alleluia. Christ is risen. The Lord is risen indeed. Alleluia. Please join your voices with angels and archangels and all the company of heaven as Fr. Burgess celebrates the Holy Mysteries on this Sunday of the Resurrection. By entering into an Act of Spiritual Communion, we join the Church Militant, the Church Expectant and […]
Read More....
---
Holy Week Services Christ Church Woodbury Hans Multscher (1400-1467) Christ Carrying the Cross Monday in Holy Week Morning Prayer – 7:30 AM Evening Prayer – 5:00 PM Holy Eucharist – 5:30 PM The Collect of the Day: Almighty God, whose most dear Son went not up to joy but first he suffered […]
Read More....
---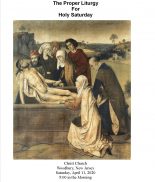 Read More....
---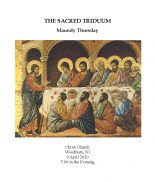 Read More....
---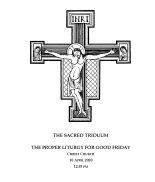 [/dfli
Read More....
---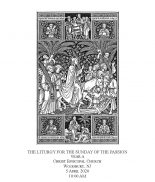 This Service Sheet contains within it The Liturgy of the Palms, and The Passion of our Lord Jesus Christ according to St. Matthew. Please consider joining Father Burgess in an Act of Spiritual Communion as he offers the Mass on behalf of the living and the repose of the departed this Sunday at 10:00 AM. […]
Read More....
---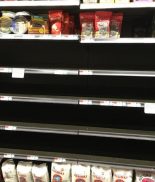 Due to restrictions concerning the number of items we are able to buy at one time, the Greater Woodbury Cooperative Ministries Food Pantry could use some help with these five items. If you happen to have any of these items, or are able to purchase them, can you please drop them off at the door of the […]
Read More....
---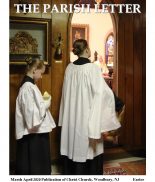 Watch us in action! Learn more about our activities, our people, our mission, and our faith.
Read More....
---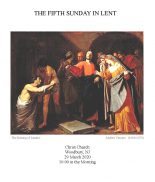 This is your weekly source for the components of the Episcopal Rite One Traditional Mass each week at Christ Church. These service sheets provide notices and announcements of interest to parishioners and the general public. PLEASE NOTE: Services and activities listed in the announcements section of this sheet are subject to whether the current health […]
Read More....
---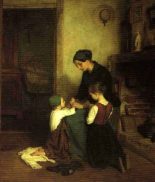 Dear Beloved of Christ: Our Prayer Book invites many opportunities for us to be about the ministry of prayer, both corporately as well as individually. In addition to the Daily Offices, there are litanies that invites our intercession on behalf of many various concerns. Please consider reading privately or in community with your family […]
Read More....
---