Parish Leadership
The Church is described as the Body of which Jesus Christ is the Head and of which all baptized persons are members. It is called the People of God, the new Israel, a holy nation, a royal priesthood, and the pillar and ground of truth.
– The Book of Common Prayer, p. 854.
---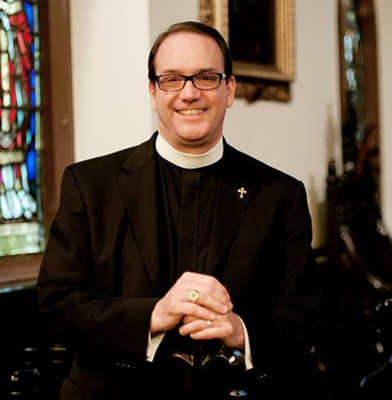 The Very Reverend Father Brian K. Burgess, Rector
Father Brian K. Burgess became the 13th rector of Christ Church in February 2005. His prior service includes Rector of Saint John's in Brooksville, Florida, and associate priest and chaplain to the Parish Day School at Saint Luke's in Baton Rouge, Louisiana. He received his Bachelor of Science degree in Music from Ball State University and his Master's of Divinity from Sewanee – The University of the South. In addition to past leadership positions, Father Burgess serves the Diocese of New Jersey as dean of the three-county Woodbury convocation. He is married to his college sweetheart, Denise Lee, and they have two children, Robert and Catherine.
---
Ms. Teresa Siwak, Parish Administrator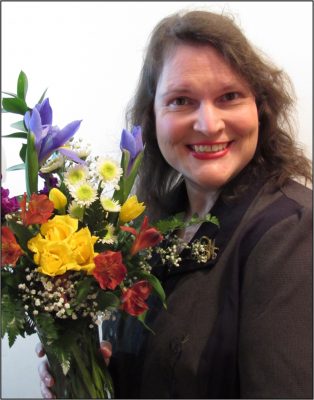 Teresa is a native of Philadelphia, PA who moved to Williamstown in the 1990s. Teresa received a two-year scholarship to "Community College of Philadelphia" and majored in Accounting and Finance and then completed her Bachelor of Business Administration at Temple University in Philadelphia with a major in Marketing. Teresa also played the trombone in "Temple University's Diamond Marching Band" in college for two years.
Teresa's love of music did not end in school. Teresa sang in her church choir for many years at the Ukrainian Catholic Cathedral of the Immaculate Conception in Philadelphia, PA. Most recently, Teresa became a member of Sweet Adelines International when she joined Shades of Harmony Chorus in Williamstown, NJ in September 2019. "Shades of Harmony" is an all-female a cappella chorus that sings in the barbershop style. Teresa sings the high notes in Shades of Harmony. The chorus typically sings for the elderly, performs at libraries, and goes caroling in December in Haddonfield, NJ!
Teresa's previous places of employment included working with the membership database and direct marketing fundraising campaigns at WHYY (TV12/91FM) for eight years and being an editor of a bi-weekly newsletter of the Ukrainian Catholic Archeparchy of Philadelphia for twelve years.
---
Mr. Nicholas Voermans, Organist and Choirmaster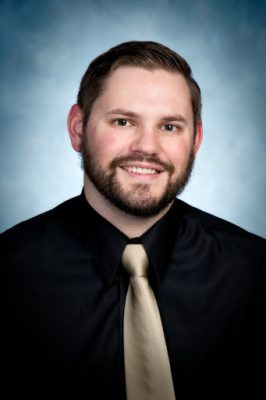 Nick has served Episcopal Church parishes and schools as organist, choirmaster, and choral scholar. His experience includes an internship at the Cathedral of St. John the Divine in New York City while he was studying at Westminster Choir College in Princeton.
A native of Wisconsin and the son of public school educators, Nick completed his bachelor's degree in music at Iowa State University, in Ames, majoring in organ performance, before earning his master's degree is sacred music at Westminster Choir College. Nick plans to pursue advance studies in choral conducting and education on a part-time basis at Temple University's Boyer College of Music. Nick comes to us from Trinity Episcopal Church in Newport, Rhode Island.
Learn more about Nick's thoughts on music ministry HERE
---
Mrs. Mariana Torres, Parish Sexton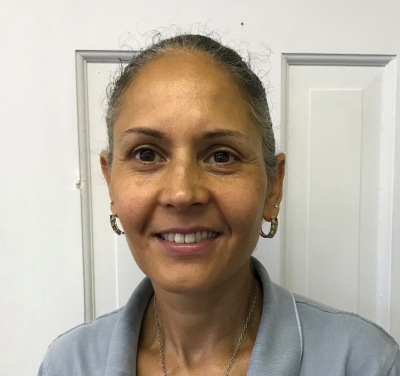 Mrs. Torres officially joined our staff as part-time parish Sexton in February 2009. She oversees the maintenance and orderly presentation of our parish buildings, facilities, and grounds. She is also a highly respected member of a local school maintenance staff. She is the mother of two children and the grandmother of one.
---
Mrs. Helen Gwalthney, Volunteer Coordinator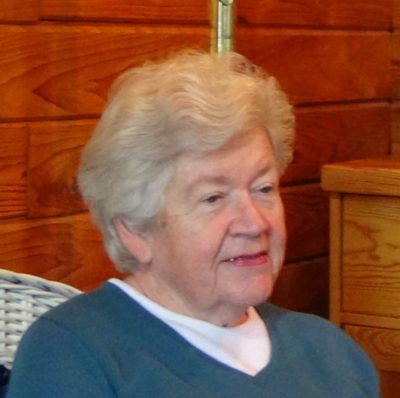 Mrs. Helen Gwalthney serves as our parish Volunteer Coordinator. Helen came to this position in September of 2020 with over twenty-years as a baptized, pledging communicant of our parish. She has served quite capably in many volunteer roles herself to include the pictorial directory committee, the Bulk Mail team, as an office volunteer, and even in interest of pulling decades if not centuries of archival information out of storage boxes and assisting with its orderly presentation in which future generations may have benefit.
A resident of Woodbury, Helen taught Latin and English for 34 years at Overbrook Senior High School in Pine Hill, NJ. She holds a BA degree from Montclair State University in Montclair, New Jersey.
Helen's oversight embraces the efforts of our office volunteers, our parish shoppers, St. Martha's Guild, and the Bulk Mail team. She builds community around committed, capable, and creative volunteers who place their love of this parish as one of their highest priorities. In her own words, Helen expresses her priority for this important parish ministry: "Volunteering affords all of us the opportunity to learn, work, and share with others."
If you are interested in learning more about volunteer opportunities at Christ Church, please call the parish office. We will be glad to get you in touch with Helen.
---
Mr. John Burrows, Assistant Organist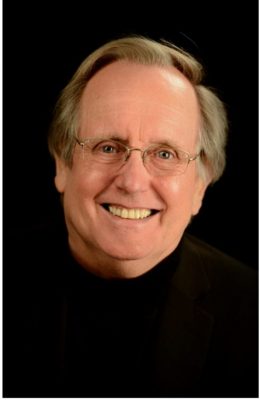 A native of England who has lived in America for nearly 40 years, John Burrows is acclaimed on both sides of the Atlantic. He has appeared as guest conductor with the National Symphony Orchestra at the Kennedy Center in Washington, and with opera companies across the U.S., including Fort Worth Opera, Opera Theatre of San Antonio, OperaDelaware, the American Music Theatre Festival, and Cleveland Lyric Opera.
For twelve seasons, Mr. Burrows prepared productions for English National Opera, and was the prompter for the legendary Ring Cycle under Sir Reginald Goodall. In the 1970s, he was the musical director of A Chorus Line in London's West End, conducting over 250 performances; and was the original musical director of two long-running revues at London's Mermaid Theatre, Cowardy Custard and Cole. After moving to the U.S., he was artistic director of the Lyric Opera of Dallas from 1983-92.
Mr. Burrows headed the opera departments at Southern Methodist and Temple universities, and played important roles in the education programs of Welsh National Opera, the London Opera Centre, the Academy of Vocal Arts, the University of the Arts, the American Institute of Musical Studies (Graz), and Centre Lyrique (Aix-en-Provence).
Mr. Burrows holds a diploma in organ performance from the Royal Manchester (now Royal Northern) School of Music and a bachelor's degree from the University of Manchester; and is an Associate of the Royal College of Organists. He was the organ scholar at St. Edmund's Hall, Oxford. Though his career led him into opera and musical theatre, Mr. Burrows has maintained his enthusiasm for sacred music. He previously served as assistant organist (2009–15) and interim organist/choirmaster (2015) at Christ Church in Woodbury, N.J.
---
Mr. Richard W. Kurtz, Assistant Organist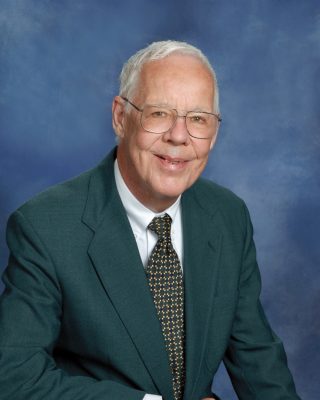 Mr. Kurtz attended the New England Conservatory of Music in Boston, Massachusetts, and graduated from Westminster Choir College in Princeton, New Jersey. He came to Christ Church as its Organist and Choirmaster, serving faithfully for 40 years. In addition to serving Christ Church, he is a partner in the R. W. Kurtz Organ Company, providing services of tuning and maintaining pipe organs throughout New York, New Jersey, Pennsylvania and Delaware.
---
Mr. George T. Mitchell, Jr., Assistant Organist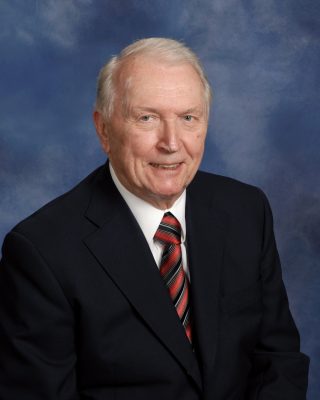 Mr. Mitchell studied piano and organ in Philadelphia at the Clark Conservatory. He served as organist/choirmaster for several churches from 1953 to 1962 until he accepted the position at Christ Church in Woodbury, New Jersey. After leaving that post in 1969, he has served Christ Church as an assistant organist. He also serves as a substitute organist for area churches under the auspices of the Southwest Jersey Chapter of the American Guild of Organists, of which he is a member.
---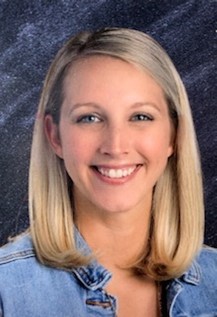 Mrs. Cindy Scales, Sunday School Superintendent
Cindy holds a Master of Arts (M.A.) degree in Elementary Education and a Bachelor of Arts degree (B.A.) in Writing Arts, both academic degrees are from Rowan University in Glassboro, New Jersey. She has been an elementary school educator for 14 years and a Sunday school teacher of this parish for four years. In addition to her life, ministry, and vocation among us, Cindy supports her husband Joe in his professional medical career as a pediatrics respiratory therapist.
---
Ms. Jennifer Allbright, Nursery Sitter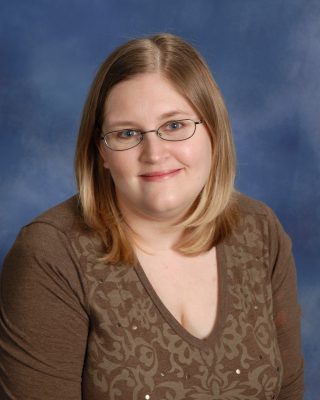 Ms. Allbright joined the staff as part-time Nursery Sitter in April 2008. She is a life-long member of Christ Church, where she was baptized and confirmed. Ms. Allbright recently obtained her Home Health Aid Certification, and her training enhances the gifts that she brings to the important ministries of hospitality and education.
---
Ms. Susann Kaback, Pre-School Teacher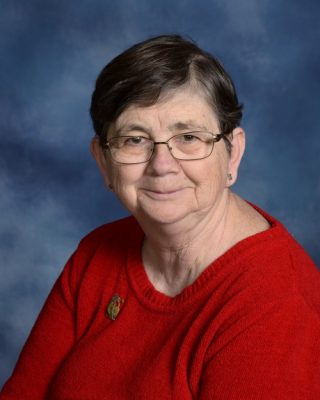 Susann Kaback began the Preschool Program at Christ Church in 2012 as a necessary response to the parish's tremendous growth in the nursery. Ms. Kaback graduated from Glassboro State College (now Rowan University) with her Master of Arts degree in Library Science and is the children's librarian at Deptford Public Library. She has served as a long-time Sunday School teacher at Christ Church and brings her enthusiasm for early education, growth and learning to this very important aspect of parish life.
---
Ms. Cheryl Rheiner, Parish Archivist
(Photo not available)
---
Associate Clergy
The Reverend Canon William V. Rauscher

The Reverend Dr. John E. Bird, Jr.

The Reverend Fr. Robert E. Sullivan