Parish Leadership
The Church is described as the Body of which Jesus Christ is the Head and of which all baptized persons are members. It is called the People of God, the new Israel, a holy nation, a royal priesthood, and the pillar and ground of truth.
– The Book of Common Prayer, p. 854.
---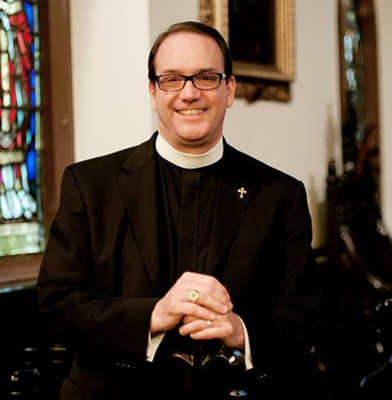 The Very Reverend Father Brian K. Burgess, Rector
Father Brian K. Burgess became the 13th rector of Christ Church in February 2005. His prior service includes Rector of Saint John's in Brooksville, Florida, and associate priest and chaplain to the Parish Day School at Saint Luke's in Baton Rouge, Louisiana. He received his Bachelor's of Science degree in Music from Ball State University and his Master's of Divinity from Sewanee – The University of the South. In addition to past leadership positions, Father Burgess serves the Diocese of New Jersey as dean of the three-county Woodbury convocation. He is married to his college sweetheart, Denise Lee, and they have two children, Robert and Catherine.
---
Mr. John Burrows, Interim Organist/Choirmaster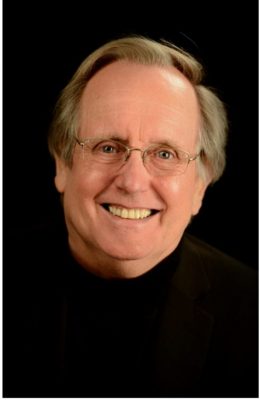 A native of England who has lived in America for nearly 40 years, John Burrows is acclaimed on both sides of the Atlantic. He has appeared as guest conductor with the National Symphony Orchestra at the Kennedy Center in Washington, and with opera companies across the U.S., including Fort Worth Opera, Opera Theatre of San Antonio, OperaDelaware, the American Music Theatre Festival, and Cleveland Lyric Opera.
For twelve seasons, Mr. Burrows prepared productions for English National Opera, and was the prompter for the legendary Ring Cycle under Sir Reginald Goodall. In the 1970s, he was the musical director of A Chorus Line in London's West End, conducting over 250 performances; and was the original musical director of two long-running revues at London's Mermaid Theatre, Cowardy Custard and Cole. After moving to the U.S., he was artistic director of the Lyric Opera of Dallas from 1983-92.
Mr. Burrows headed the opera departments at Southern Methodist and Temple universities, and played important roles in the education programs of Welsh National Opera, the London Opera Centre, the Academy of Vocal Arts, the University of the Arts, the American Institute of Musical Studies (Graz), and Centre Lyrique (Aix-en-Provence).
Mr. Burrows holds a diploma in organ performance from the Royal Manchester (now Royal Northern) School of Music and a bachelor's degree from the University of Manchester; and is an Associate of the Royal College of Organists. He was the organ scholar at St. Edmund's Hall, Oxford. Though his career led him into opera and musical theatre, Mr. Burrows has maintained his enthusiasm for sacred music. He previously served as assistant organist (2009–15) and interim organist/choirmaster (2015) at Christ Church in Woodbury, N.J.
---
Mrs. Diana (Dee) Ballistreri, Parish Administrator
Mrs. Ballistreri joined the staff of Christ Church in the spring of 2019. She is a retired banker, formerly holding executive positions with Royal Bank of Scotland, and GE Capital. As the office administrator, she designs and edits our Sunday service sheets, produces our parish newsletter, handles church finances, and maintains the church website. In addition, Dee writes articles for outreach publications and coordinates community relations on behalf the parish. She and her husband Rick reside in West Deptford, and are the parents of three children, and grandparents of six.
---
Mrs. Mariana Torres, Parish Sexton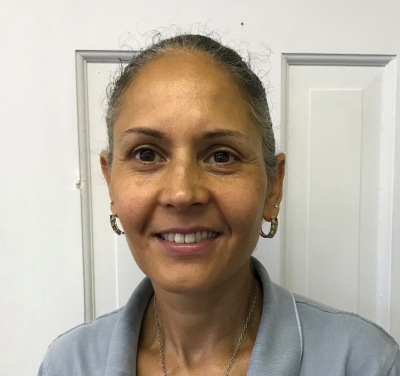 Ms. Torres officially joined our staff as part-time parish Sexton in February 2009. She oversees the maintenance and orderly presentation of our parish buildings, facilities, and grounds. She is also a highly respected member of a local school maintenance staff. She is the mother of two children and the grandmother of one.
---
Mr. John Marsden, Facilities Manager
Mr. Marsden brings to the position of Facilities Manager decades of professional experience in the building trades and facility management. Most recently, John served eleven years as the maintenance and facilities supervisor for one of United Methodist Communities' nationally recognized adult congregant living facilities. John has extensive experience in managing contracts, maintaining oversight of purchasing priorities in interest of facility maintenance, securing bids specific to the needs of a not-for-profit organization, accomplishing minor improvements and repairs, empowering volunteer resources, organizing maintenance priorities, and placing the mission of where he works at the center of his daily priority.
---
Mr. Richard W. Kurtz, Assistant Organist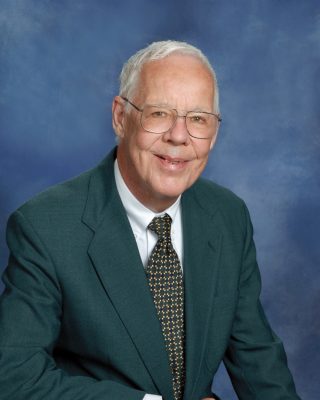 Mr. Kurtz attended the New England Conservatory of Music in Boston, Massachusetts, and graduated from Westminster Choir College in Princeton, New Jersey. He came to Christ Church as its Organist and Choirmaster, serving faithfully for 40 years. In addition to serving Christ Church, he is a partner in the R. W. Kurtz Organ Company, providing services of tuning and maintaining pipe organs throughout New York, New Jersey, Pennsylvania and Delaware.
---
Mr. George T. Mitchell, Jr., Assistant Organist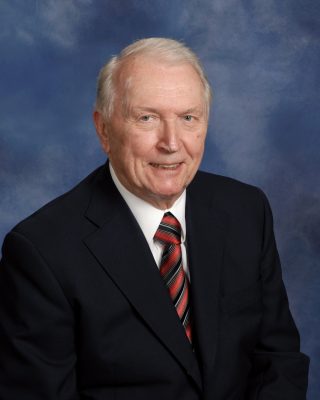 Mr. Mitchell studied piano and organ in Philadelphia at the Clark Conservatory. He served as organist/choirmaster for several churches from 1953 to 1962 until he accepted the position at Christ Church in Woodbury, New Jersey. After leaving that post in 1969, he has served Christ Church as an assistant organist. He also serves as a substitute organist for area churches under the auspices of the Southwest Jersey Chapter of the American Guild of Organists, of which he is a member.
---
Ms. Erika Holland, Interim Chorister Director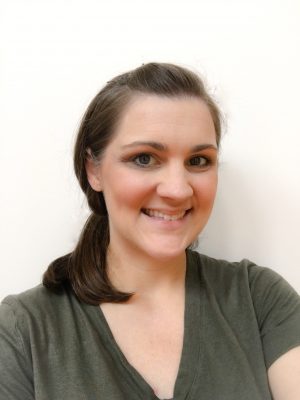 Ms. Holland joined Christ Church as the soprano choral scholar in the fall of 2017, and is now honored to also be working with the choristers as Interim Chorister Director. Prior to joining Christ Church, she served as a soprano section leader for 4 years at Trinity Episcopal Church in Columbus, GA, and as a soprano section leader at Grace Church in Newark, NJ for 5 years. She has sung with the Atlanta Symphony Orchestra Chorus, Westminster Choir, Westminster Symphonic Choir, and as a core singer with the Mendelssohn Club. In addition to her accomplishments as a singer, Ms. Holland has over 10 years of experience teaching children from infant through high school ages, including group music classes and private voice and piano lessons. She received her Bachelor of Music in Voice Performance from Columbus State University and a Master of Music in Voice Performance and Pedagogy from Westminster Choir College. Ms. Holland is currently a stay-at-home mom of her two children, and teaches private voice and piano lessons.
---
Mrs. Michele Schiffer, Sunday School Superintendent
Mrs. Schiffer has been a member of Christ Church for over 15 years. She actively served in the nursery ministry, as a note writer, a coffee hour host, and Sunday school teacher. Mrs. Schiffer has worked in an educational setting with children from Pre-K through high school, and is currently employed by Black Horse Pike Regional School District as a special education teacher. She is a graduate of Ottawa University with a Bachelor's of Arts degree in Mathematics.
---
Ms. Jennifer Allbright, Nursery Sitter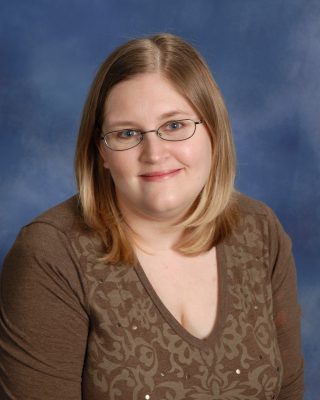 Ms. Allbright joined the staff as part-time Nursery Sitter in April 2008. She is a life-long member of Christ Church, where she was baptized and confirmed. Ms. Allbright recently obtained her Home Health Aid Certification, and her training enhances the gifts that she brings to the important ministries of hospitality and education.
---
Ms. Susann Kaback, Pre-School Teacher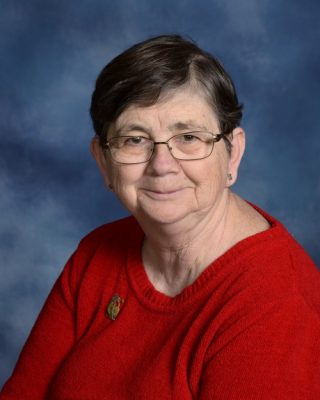 Susann Kaback began the Preschool Program at Christ Church in 2012 as a necessary response to the parish's tremendous growth in the nursery. Ms. Kaback graduated from Glassboro State College (now Rowan University) with her Master of Arts degree in Library Science and is the children's librarian at Deptford Public Library. She has served as a long-time Sunday School teacher at Christ Church and brings her enthusiasm for early education, growth and learning to this very important aspect of parish life.
---
Ms. Sandra Sutton, Volunteer Coordinator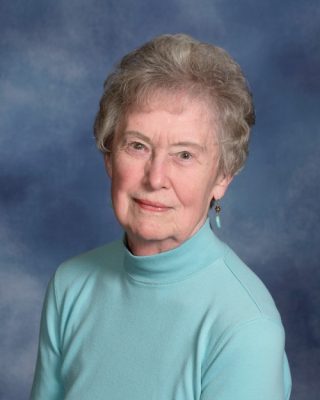 Sandy Sutton is a cradle Episcopalian whose love of Christ Church and parishioners can be felt through her commitment to service. She currently organizes the volunteer needs of the church office, and has been working on the church archives, helping to preserve them for future generations. She has served as a member of St. Martha's Guild and currently is an active sacristan within the Altar Guild.
---
Associate Clergy
The Reverend Canon William V. Rauscher

The Reverend Dr. John E. Bird, Jr.

The Reverend Fr. Robert E. Sullivan