Parish Leadership
The Church is described as the Body of which Jesus Christ is the Head and of which all baptized persons are members. It is called the People of God, the new Israel, a holy nation, a royal priesthood, and the pillar and ground of truth.
– The Book of Common Prayer, p. 854.
---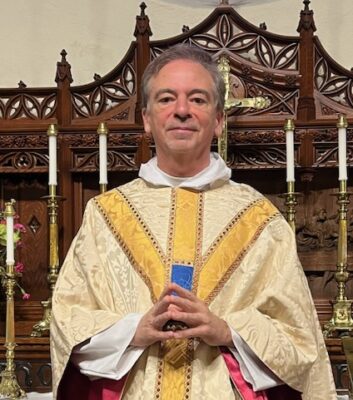 The Rev. Lawrence Civale, Priest-in-Charge

Father Civale became Priest-in-Charge at Christ Church, Woodbury, NJ on August 1, 2023.
Father Civale grew up in the Albany area. He first started worshiping in the Episcopal Church as a teenager and has worshiped and served as a layperson throughout much of his life in urban parishes in the Albany area, New York City and Boston.
Prior to his ordination to the priesthood in December 2020, he worked as a clinical social worker, psychotherapist and as a senior congregational consultant in the Diocese of Massachusetts. He was sponsored for ordination by the Church of the Advent, Boston. In 2017 he went on to study at Virginia Theological Seminary, where he received a Master's in Divinity. Since his ordination, he has served as Priest-in-Charge at St Paul's in Chester, PA and Interim Priest at St. John on the Mountain in Bernardsville, NJ. He loves to be outdoors and enjoys long walks and hiking and touching the things that God offers in the natural world. As well, he enjoys traveling, museums, singing, concerts of all types of music, and exploring the New Jersey and Eastern Pennsylvania region.
---
---
Mrs. Mariana Torres, Parish Sexton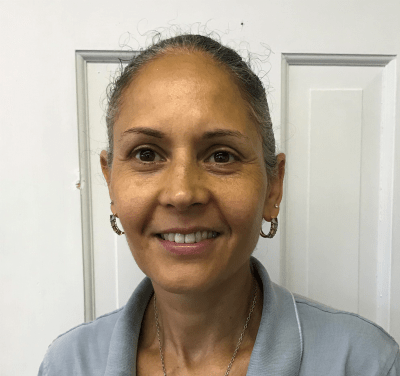 Mrs. Torres officially joined our staff as part-time parish Sexton in February 2009. She oversees the maintenance and orderly presentation of our parish buildings, facilities, and grounds. She is also a highly respected member of a local school maintenance staff. She is the mother of two children and the grandmother of one.
---
Mrs. Helen Gwalthney, Volunteer Coordinator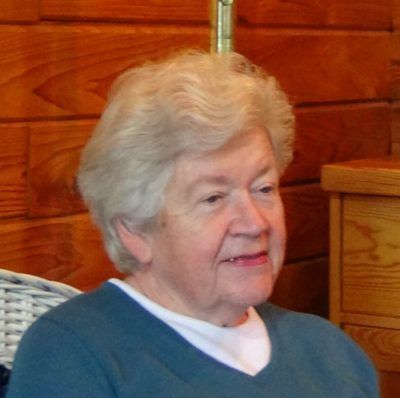 Mrs. Helen Gwalthney serves as our parish Volunteer Coordinator. Helen came to this position in September of 2020 with over twenty-years as a baptized, pledging communicant of our parish. She has served quite capably in many volunteer roles herself to include the pictorial directory committee, the Bulk Mail team, as an office volunteer, and even in interest of pulling decades if not centuries of archival information out of storage boxes and assisting with its orderly presentation in which future generations may have benefit.
A resident of Woodbury, Helen taught Latin and English for 34 years at Overbrook Senior High School in Pine Hill, NJ. She holds a BA degree from Montclair State University in Montclair, New Jersey.
Helen's oversight embraces the efforts of our office volunteers, our parish shoppers, St. Martha's Guild, and the Bulk Mail team. She builds community around committed, capable, and creative volunteers who place their love of this parish as one of their highest priorities. In her own words, Helen expresses her priority for this important parish ministry: "Volunteering affords all of us the opportunity to learn, work, and share with others."
If you are interested in learning more about volunteer opportunities at Christ Church, please call the parish office. We will be glad to get you in touch with Helen.
---
Mr. Richard W. Kurtz, Organist Emeritus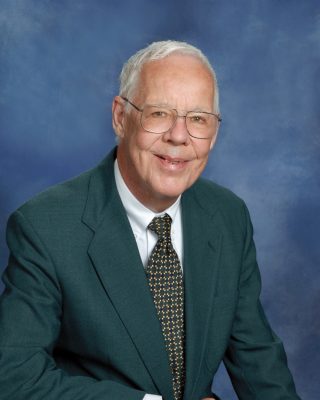 Mr. Kurtz attended the New England Conservatory of Music in Boston, Massachusetts, and graduated from Westminster Choir College in Princeton, New Jersey. He came to Christ Church as its Organist and Choirmaster, serving faithfully for 40 years. In addition to serving Christ Church, he is a partner in the R. W. Kurtz Organ Company, providing services of tuning and maintaining pipe organs throughout New York, New Jersey, Pennsylvania and Delaware.
---
Mr. George T. Mitchell, Jr., Organist Emeritus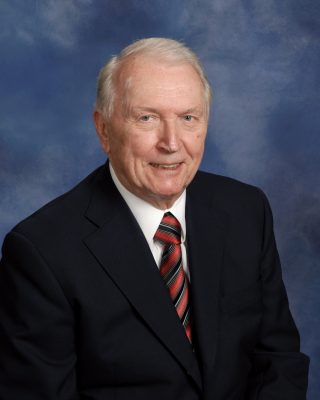 Mr. Mitchell studied piano and organ in Philadelphia at the Clark Conservatory. He served as organist/choirmaster for several churches from 1953 to 1962 until he accepted the position at Christ Church in Woodbury, New Jersey. After leaving that post in 1969, he has served Christ Church as an assistant organist. He also serves as a substitute organist for area churches under the auspices of the Southwest Jersey Chapter of the American Guild of Organists, of which he is a member.
---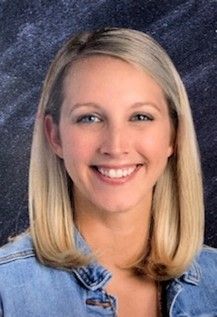 Mrs. Cindy Scales, Sunday School Superintendent
Cindy holds a Master of Arts (M.A.) degree in Elementary Education and a Bachelor of Arts degree (B.A.) in Writing Arts, both academic degrees are from Rowan University in Glassboro, New Jersey. She has been an elementary school educator for 14 years and a Sunday school teacher of this parish for four years. In addition to her life, ministry, and vocation among us, Cindy supports her husband Joe in his professional medical career as a pediatrics respiratory therapist.
---
Ms. Jennifer Allbright, Nursery Sitter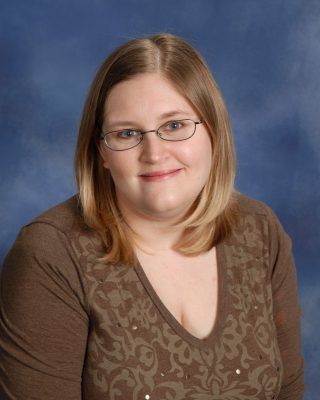 Ms. Allbright joined the staff as part-time Nursery Sitter in April 2008. She is a life-long member of Christ Church, where she was baptized and confirmed. Ms. Allbright recently obtained her Home Health Aid Certification, and her training enhances the gifts that she brings to the important ministries of hospitality and education.
---
Ms. Susann Kaback, Pre-School Teacher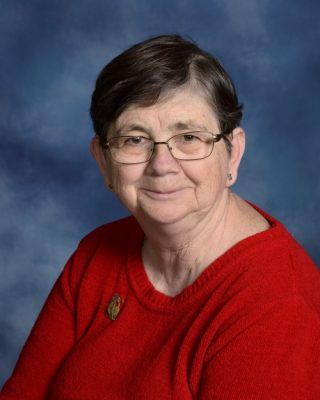 Susann Kaback began the Preschool Program at Christ Church in 2012 as a necessary response to the parish's tremendous growth in the nursery. Ms. Kaback graduated from Glassboro State College (now Rowan University) with her Master of Arts degree in Library Science and is the children's librarian at Deptford Public Library. She has served as a long-time Sunday School teacher at Christ Church and brings her enthusiasm for early education, growth and learning to this very important aspect of parish life.
---
Ms. Cheryl Rheiner, Parish Archivist
(Photo not available)
---