Parish Leadership
The Church is described as the Body of which Jesus Christ is the Head and of which all baptized persons are members. It is called the People of God, the new Israel, a holy nation, a royal priesthood, and the pillar and ground of truth.
– The Book of Common Prayer, p. 854.
---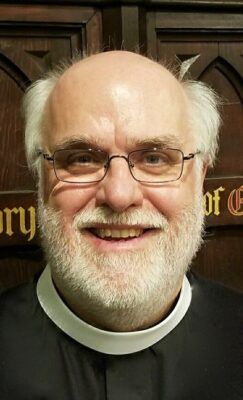 The Rev. John D. Alexander, Interim Priest

Fr. Alexander began as Interim on June 1, 2022. He came to Woodbury after fifteen months as Interim Priest at the Church of Saint Uriel the Archangel in Sea Girt, New Jersey. He has completed the first of two training courses offered by the Interim Ministry Network. He finds accompanying parishes in transition between rectors hugely rewarding, and is happy to exercise this important ministry at Christ Church.
Fr. Alexander was born in Belfast, Northern Ireland, and immigrated at an early age to the United States. He grew up in Glenolden, Pennsylvania, a short distance from Philadelphia. After majoring in International Relations at the Johns Hopkins University (B.A. 1979, M.A. 1980), he worked during the 1980s at Electronic Data Systems Corporation in assignments in Texas, Virginia, and England.
Responding to a clear call to the priesthood, he attended Virginia Theological Seminary, receiving his Master of Divinity (M.Div.) in 1992. Ordained deacon in 1992 and priest in 1993, he served as Curate at St. Mary's Church in Wayne, Pennsylvania (1992-1994), and as Rector of the Church of the Ascension, Staten Island, New York (1994-2000), and of St. Stephen's Church, Providence, Rhode Island (2000-2019).
Fr. Alexander holds advanced theological degrees from Nashotah House Theological Seminary in Wisconsin (S.T.M., 2004) and Boston University School of Theology (Ph.D., 2014). His involvement in the wider Church includes serving as Superior of the American Region of the Society of Mary and on the national Council of the Guild of All Souls. He is married, with two grown sons and one young grandson.
---
Ms. Teresa Siwak, Parish Administrator
Teresa is a native of Philadelphia, PA who moved to Williamstown in the 1990s. Teresa received a two-year scholarship to "Community College of Philadelphia" and majored in Accounting and Finance and then completed her Bachelor of Business Administration at Temple University in Philadelphia with a major in Marketing. Teresa also played the trombone in "Temple University's Diamond Marching Band" in college for two years.
Teresa's love of music did not end in school. Teresa sang in her church choir for many years at the Ukrainian Catholic Cathedral of the Immaculate Conception in Philadelphia, PA. Most recently, Teresa became a member of Sweet Adelines International when she joined Shades of Harmony Chorus in Williamstown, NJ in September 2019. "Shades of Harmony" is an all-female a cappella chorus that sings in the barbershop style. Teresa sings the high notes in Shades of Harmony. The chorus typically sings for the elderly, performs at libraries, and goes caroling in December in Haddonfield, NJ! Teresa was named Shades of Harmony's Sweet Adeline of the Year in 2021-2022.
Teresa's previous places of employment included working with the membership database and direct marketing fundraising campaigns at WHYY (TV12/91FM) for eight years and being an editor of a bi-weekly newsletter of the Ukrainian Catholic Archeparchy of Philadelphia for twelve years.
---
Mr. Nicholas Voermans, Organist and Choirmaster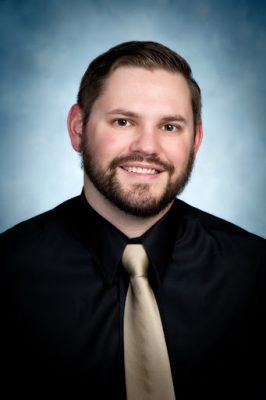 Nicholas came to Christ Church in 2020 after spending four years in Rhode Island. Nicholas is not only an organist, but also a conductor, composer, and teacher. He began his musical studies at the age of six beginning with the organ and picking up other instruments and musical skills along the way. He was raised near Green Bay, WI as a Lutheran and began to play regularly in church when he was twelve. At that time, Nicholas had outgrown his teacher and was largely self taught through his Middle and High School years complementing his study and guidance through various summer music camps honing both his hymn playing and improvisational skills.
Nicholas holds a Masters of Music in Sacred Music from Westminster Choir College studying organ under Alan Morrison. At Westminster, Nicholas was able to fully emerge himself in choral conducting studying under Joe Miller, James Jordan, and Amanda Quist. During the Summer of 2010, he was invited to serve as a Choral Scholar at The Cathedral of St. John the Divine in Manhattan under the direction of Bruce Neswick. This internship provided the opportunity to conduct the Cathedral Choir of Girls, Boys, and Adults weekly and to participate and conduct larger Sacred Choral works as well. He graduated from Westminster Choir College in the Spring of 2011 and plans to pursue additional degrees in Choral Conducting and Music Education.
Additionally, he has participated in additional conducting masterclasses led by Weston Noble, Joseph Flummerfelt, Bruce Chamberlain, and Charles Bruffy as well as an additional organ masterclasses with Janette Fishell and Tom Trenney. Nicholas has served congregations in Wisconsin, Iowa, Alabama, New York City, North Carolina, and Rhode Island. In 2012, Nicholas was received into the Episcopal Church where he feels he has found a spiritual home given his traditional and liturgical upbringing. Nicholas is in residence at Jackson House with his two cats, Lillian and Inky, who are often times seen resting in the windows. He also enjoys poker, antiquing, golf, physical fitness, and football. As an avid chef, you can see him grilling in the backyard of Jackson House during the warmer months.
---
Mrs. Mariana Torres, Parish Sexton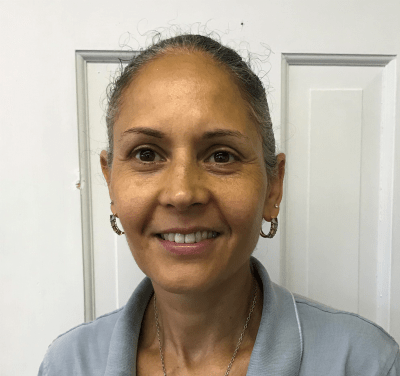 Mrs. Torres officially joined our staff as part-time parish Sexton in February 2009. She oversees the maintenance and orderly presentation of our parish buildings, facilities, and grounds. She is also a highly respected member of a local school maintenance staff. She is the mother of two children and the grandmother of one.
---
Mrs. Helen Gwalthney, Volunteer Coordinator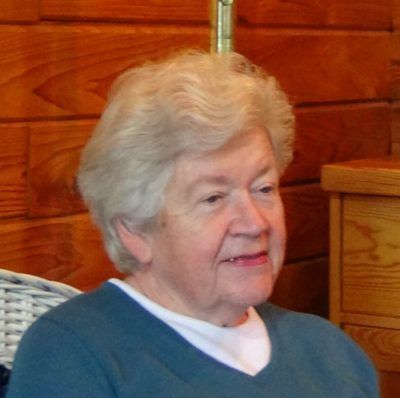 Mrs. Helen Gwalthney serves as our parish Volunteer Coordinator. Helen came to this position in September of 2020 with over twenty-years as a baptized, pledging communicant of our parish. She has served quite capably in many volunteer roles herself to include the pictorial directory committee, the Bulk Mail team, as an office volunteer, and even in interest of pulling decades if not centuries of archival information out of storage boxes and assisting with its orderly presentation in which future generations may have benefit.
A resident of Woodbury, Helen taught Latin and English for 34 years at Overbrook Senior High School in Pine Hill, NJ. She holds a BA degree from Montclair State University in Montclair, New Jersey.
Helen's oversight embraces the efforts of our office volunteers, our parish shoppers, St. Martha's Guild, and the Bulk Mail team. She builds community around committed, capable, and creative volunteers who place their love of this parish as one of their highest priorities. In her own words, Helen expresses her priority for this important parish ministry: "Volunteering affords all of us the opportunity to learn, work, and share with others."
If you are interested in learning more about volunteer opportunities at Christ Church, please call the parish office. We will be glad to get you in touch with Helen.
---
Mr. Richard W. Kurtz, Organist Emeritus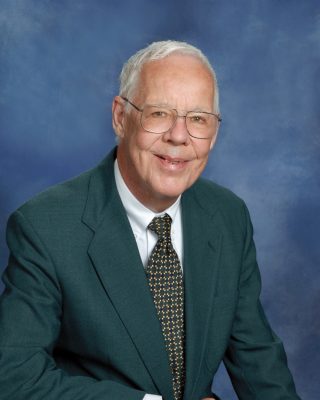 Mr. Kurtz attended the New England Conservatory of Music in Boston, Massachusetts, and graduated from Westminster Choir College in Princeton, New Jersey. He came to Christ Church as its Organist and Choirmaster, serving faithfully for 40 years. In addition to serving Christ Church, he is a partner in the R. W. Kurtz Organ Company, providing services of tuning and maintaining pipe organs throughout New York, New Jersey, Pennsylvania and Delaware.
---
Mr. George T. Mitchell, Jr., Organist Emeritus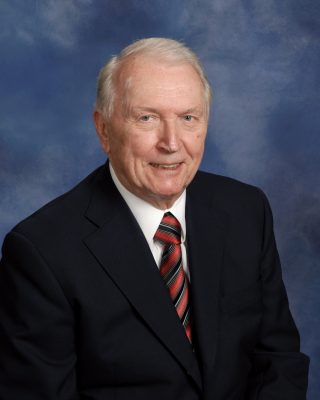 Mr. Mitchell studied piano and organ in Philadelphia at the Clark Conservatory. He served as organist/choirmaster for several churches from 1953 to 1962 until he accepted the position at Christ Church in Woodbury, New Jersey. After leaving that post in 1969, he has served Christ Church as an assistant organist. He also serves as a substitute organist for area churches under the auspices of the Southwest Jersey Chapter of the American Guild of Organists, of which he is a member.
---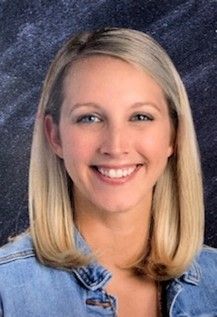 Mrs. Cindy Scales, Sunday School Superintendent
Cindy holds a Master of Arts (M.A.) degree in Elementary Education and a Bachelor of Arts degree (B.A.) in Writing Arts, both academic degrees are from Rowan University in Glassboro, New Jersey. She has been an elementary school educator for 14 years and a Sunday school teacher of this parish for four years. In addition to her life, ministry, and vocation among us, Cindy supports her husband Joe in his professional medical career as a pediatrics respiratory therapist.
---
Ms. Jennifer Allbright, Nursery Sitter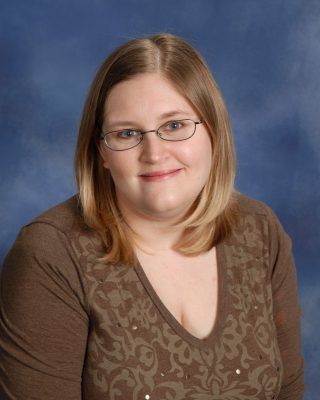 Ms. Allbright joined the staff as part-time Nursery Sitter in April 2008. She is a life-long member of Christ Church, where she was baptized and confirmed. Ms. Allbright recently obtained her Home Health Aid Certification, and her training enhances the gifts that she brings to the important ministries of hospitality and education.
---
Ms. Susann Kaback, Pre-School Teacher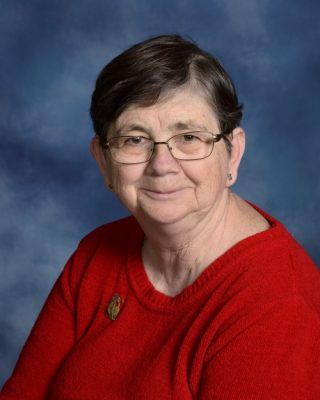 Susann Kaback began the Preschool Program at Christ Church in 2012 as a necessary response to the parish's tremendous growth in the nursery. Ms. Kaback graduated from Glassboro State College (now Rowan University) with her Master of Arts degree in Library Science and is the children's librarian at Deptford Public Library. She has served as a long-time Sunday School teacher at Christ Church and brings her enthusiasm for early education, growth and learning to this very important aspect of parish life.
---
Ms. Cheryl Rheiner, Parish Archivist
(Photo not available)
---