Palm Sunday Service Sheet – April 5, 2020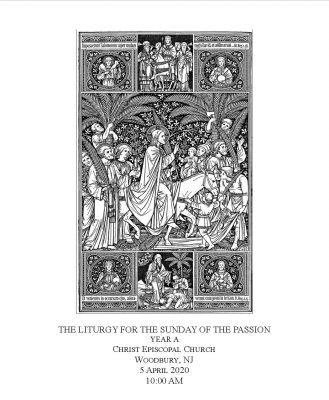 This Service Sheet contains within it The Liturgy of the Palms, and The Passion of our Lord Jesus Christ according to St. Matthew. Please consider joining Father Burgess in an Act of Spiritual Communion as he offers the Mass on behalf of the living and the repose of the departed this Sunday at 10:00 AM.
As a reminder, in accordance with the Diocese of New Jersey health and safety restrictions, all public worship services are suspended through April 30th.